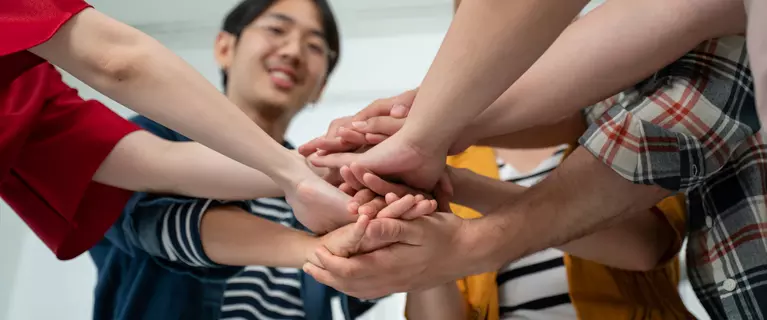 What is Equal Employment Opportunity (EEO)?
Equal Employment Opportunity (EEO) is equal opportunity to attain or maintain employment in a company, organization, or other institution. EEO helps all workers access and succeed in registered apprenticeship, including populations traditionally underrepresented in apprenticeship programs such as women, minorities, individuals with disabilities, and others. One of the benefits of registered apprenticeship is that programs develop specific strategies to diversify their workforce through the development of an Affirmative Action plan. Apprenticeship Colorado provides 1-1 support for programs with strategies, resources, and local referrals to diversify their workforce. 
Why Partner with a Registered Apprenticeship Program?
Partnership with Apprenticeship Colorado offers you the ability to connect with businesses and employers that have tapped into the powerful registered apprenticeship model, as well as offer your expertise to the registered apprenticeship system in Colorado. Connection to Registered Apprenticeship Programs can also benefit your participants with the opportunity to start a career and get paid while they train. 
Become a Community Partner in Apprenticeship
Community Partners in Apprenticeship is a community of partners with Apprenticeship Colorado that refer candidates from underrepresented populations to apprenticeship opportunities and has been trained in Equal Employment Opportunity (EEO) in Apprenticeship (29 CFR 30). Community Partners in Apprenticeship can include nonprofits, workforce centers, community colleges, schools, and faith-based organizations.  To learn more about this community and how to connect with Registered Apprenticeship Programs, email apprenticeship@state.co.us with the subject line: Community Partners in Apprenticeship.
EEO Partners Resources in Apprenticeship
Apprenticeship Directory: The Colorado Registered Apprenticeship Program Directory is a resource for professionals that work with careerseekers and students to explore potential apprenticeship opportunities across Colorado.  The Apprenticeship Directory Desk Aid is another resource on how to use the Directory.
Monthly Apprenticeship Expansion Calls: Register for our Monthly Apprenticeship Expansion Calls that are designed to align and coordinate apprenticeship efforts across the state of Colorado. Calls are open to all interested in Registered Apprenticeship Program expansion and provide a peer learning network and virtual apprenticeship community.  Call attendees typically include State Leadership and Staff, Apprenticeship Hub Coordinator and Consultants, Apprenticeship Navigators and Scholarship Contacts, Program Leadership or Implementers Involved in Expansion (e.g. Business or Career Service Leadership), Subrecipients of Apprenticeship Expansion Funds, and Implementation Partners in Expansion Grant-Funded Efforts.
Equal Employment Opportunity (EEO) in Registered Apprenticeship: The U.S. Department of Labor has in place an Equal Employment Opportunity (EEO) regulation for Registered Apprenticeship Programs to help businesses reach a larger and more diverse pool of workers.  Visit their website for tools and resources related to apprenticeship EEO regulation and promoting diversity and inclusion in apprenticeship.