How Does Registered Apprenticeship Help Employers Diversify Their Workforce?
One of the benefits of Registered Apprenticeship is it allows employers who are committed to creating a more diverse and inclusive workplace engage in a structured approach to achieving their goal. As part of the registration process, program Sponsors work with the Apprenticeship Colorado team to develop customized plans for their program. The Apprenticeship Colorado team provides ongoing, complimentary 1-1 support, resources, and partner connections to help programs achieve their goals.
How is Equal Employment Opportunity (EEO) in Apprenticeship Different for Sponsors in Colorado?
The Equal Employment Opportunity (EEO) regulations require Registered Apprenticeship Programs (RAPs) to ensure that their outreach to, and recruitment of, apprentices extends to all persons available for apprenticeship within their recruitment area – without regard to race, color, religion, national origin, sex (including pregnancy, sexual orientation, and gender identity), genetic information, disability, or age. 
In addition to federal the EEO in apprenticeship guidelines, Colorado apprenticeship employers must abide by the Colorado Anti-Discrimination Act which protects an apprentice or apprenticeship applicant from discrimination based on creed, gender expression, ancestry, childbirth (or related conditions), or, in certain circumstances, marriage to a coworker. Note these protected classes are in addition to those identified nationally by the US Department of Labor in 29 CFR 30.
Apprentices will have the option for apprentices to self-identify as non-binary on the Colorado Apprenticeship Agreement. This form will be available as an alternative to the ETA-671 and is the preferred form for programs registered in Colorado. It will be generated directly from RAPIDS.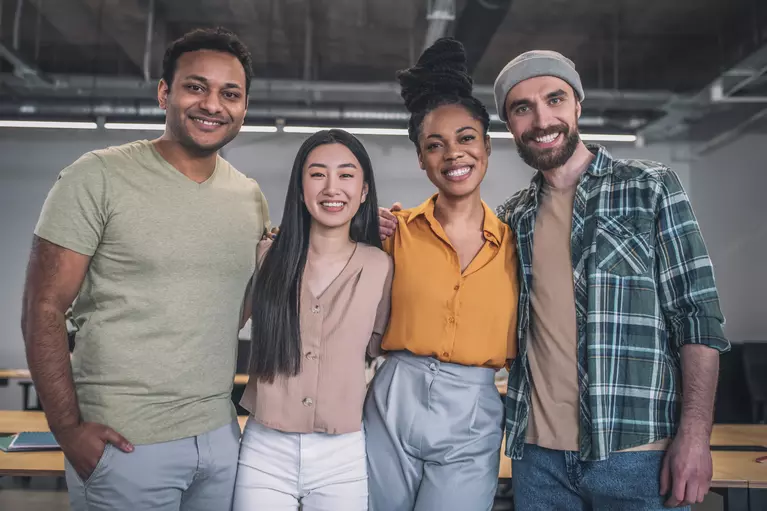 Equal Employment Opportunity Pledge
Each Sponsor of a Registered Apprenticeship Program in Colorado must include in its Standards of Apprenticeship and apprenticeship opportunity announcements the following equal opportunity pledge:
[Name of Sponsor] will not discriminate against apprenticeship applicants or apprentices based on race, color, religion, creed, national origin, ancestry, sex (including pregnancy and gender identity), gender expression, childbirth and related conditions, sexual orientation, genetic information, or because they are an individual with a disability or a person 40 years old or older. [Name of Sponsor] will take affirmative action to provide equal opportunity in apprenticeship and will operate the apprenticeship program as required under Title 29 of the Code of Federal Regulations, part 30.
 
Equal Employment Opportunity (EEO) Complaint Contact Information
EEO Pledge and Complaints Information Poster (Colorado):  
Before printing the poster, sponsors should finalize the notice by adding the name of their organization on the top half.
Filing a Complaint:
If you are an apprentice or apprenticeship applicant and think that you have been subjected to discrimination, you may file a complaint within 300 days from the date of the alleged discrimination or failure to follow the equal opportunity standards with:
State of Colorado, State Apprenticeship Agency
633 17th St., Suite 201, Denver, CO 80202
Telephone Number: (720) 204-8608
Email Address: apprenticeship@state.co.us
Point of Contact: Director, Apprenticeship Colorado
Attn: Apprenticeship Colorado EEO Complaints
 
Or use our Registered Apprenticeship Program Complaint Form and a member of our team will follow up with you.
Equal Employment Opportunity Resources from the U.S. Department of Labor